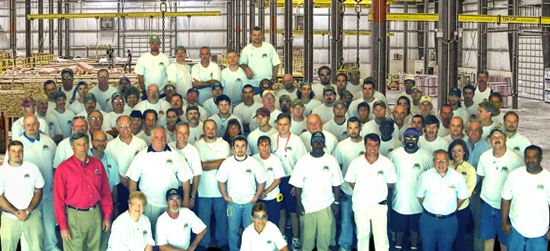 Our committed, dedicated, passionate and growing team made decisions to come to the Blue Ridge Log Cabins family because they saw the opportunity to fulfill dreams and help families, like yours, find the quality of life you've dreamed of in a log cabin. We encourage you to spend some time reading through their bios to learn about the people who make Blue Ridge Log Cabins a reality.
SALES
Greg Landess – VP Sales and Marketing
A critical part of the decision-making process for the growth and success of the firm, Greg works side-by-side with Blue Ridge Log Cabins' owner, Chip Smith. Greg's years of experience in the industry, combined with his passion for detail, and his heart for making dreams come true for families across the country, are just part of what makes Greg's leadership a vital part of the Blue Ridge family's success.
Greg's track record of success in the home industry includes spending several years as Distribution and Sales Manager for FutureShape International, District and Regional Manager for Clayton Homes, and subsequent years as Director of Business Development for R-Anell Homes in Denver, N.C. prior to joining Blue Ridge Log Cabins in 2007. In addition to a great sense of humor, Greg and television icon David Letterman have something else in common: both are graduates of Ball State University in Muncie, Indiana.
Greg Altizer – Sales Manager
Leading a tremendous sales team that assists Blue Ridge Log Cabins' clients realize their dreams makes Greg's position one of enjoyment and satisfaction. Although he has held many positions in his 18+ years in the housing industry, from sales person to owner, he is nowhere more at home than working through the day on the individual aspects of a log home project. When Greg started in the housing industry, for a sales person to be successful they needed to know the entire building process, from mortgages to final inspections. He worked diligently to learn the smallest of details, knowing he had found an industry that he was passionate about and committed to.
Blue Ridge Log Cabins is a perfect fit for Greg as they both expect excellence in any endeavor they pursue. During Greg's tenure at Blue Ridge, he has challenged his staff to think and work "outside the box", because as Greg states, "You will never know your limits unless you search for them". Many achievements can be attributed to this type of drive, but Greg would prefer to look for new challenges of how to help people make their log home dream a reality than dwell on past accomplishments.
Supporting Greg is his wife of 25 years, Kim. They are high school sweethearts and while Greg attended Virginia Polytechnic Institute and State University obtaining his Bachelor of Science Degree in Business Management and playing baseball, Kim was receiving her degree in the legal field. Their 20 year old son Corey and 12 year old daughter Alexis are the joys of their life, but Greg does jokingly admit, raising children makes building log homes look easy.
Bill Bowman – Sales Associate
Bill's unique perspective gives him an understandable advantage: he is one of three members on the sales team that also lives in a Blue Ridge Log Cabin. He loved his log home so much he came to work for the company in June 2006. Bill's commitment to service as a Sales Associate for Blue Ridge stemmed from his years of experience working in the insurance business prior to joining the Blue Ridge Log Cabins family. Additionally, while his exceptional service to Blue Ridge clients is evident in the recognitions as Sales Associate of the Year in 2007 and 2008, he sold over 50 homes in his first two years with Blue Ridge.
Charlie Gassman – Sales Associate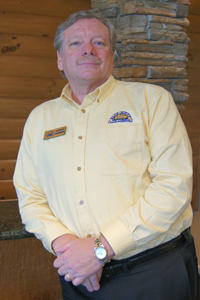 Charlie joined the Blue Ridge sales team in 2011 with over 25 year experience in construction management, sales, and engineering. He attended State University of New York at Farmingdale for construction and civil engineering, and is a licensed engineer and general contractor in New York State.
Charlie and his wife, Robin, relocated to Shelby, North Carolina, in 1989. They have two daughters: Laura attends Appalachian State University, and Michele attends Clemson University. On his days off, Charlie enjoys cooking and serving in the local soup kitchen and spending time with his family and their yellow Labrador, Homer.
Chris Dew – Sales Associate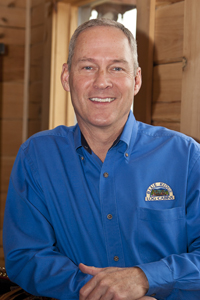 After 24 years of service in the medical industry, Chris decided to make a career change. Seeking a career that would support his passion to help others, Chris discovered and fell in love with Blue Ridge Log Cabins' products, values, business approach and commitment to excellence. He, too, joined the Blue Ridge family in 2006 and has already sold 5 homes in one month, twice. A father of twin daughters, Chris enjoys golf and other outdoor activities. Chris spent his earlier years as a four-year letterman for the Wofford College track team as a pole vaulter. He has since spent his career fulfilling the opportunity to impact others in a meaningful way.
Donald Owens – Sales Associate
Donald joins the Blue Ridge family with a passion for log homes and the log enthusiast. With over 17 years in the building industry, he brings a well-seasoned experience to the Blue Ridge team. From the system-built to stick framed and site-built log kit companies, Donald has seen first hand the challenges and issues that customers face when building their dream log home. "I'm convinced that the Blue Ridge concept brings an innovative solution to the natural challenges that have always been a part of any log home in the past. With our unique approach, we take the site-built issues out of the equation for the customer while providing them with a better built product at a lower cost. The beauty of it all is that, unlike site-builders, we give our customers a fixed cost on the home; and to a potential customer…that's a solution." Donald adds "If every buyer is searching for the right company that carries the right product at the right price, then Blue Ridge Log Cabins is the only wise choice."
Donald lives in Rutherfordton with his beautiful wife Janet and has 3 children. He is the minister of music at his church and his hobbies are woodworking, landscaping and is an avid outdoorsman.
Gary Winterburn – Sales Associate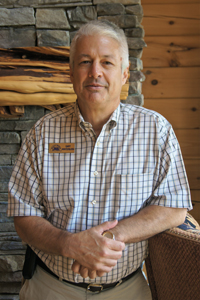 Gary comes to BRLC with an extensive background in the housing industry. His experience encompasses sales, management, construction supervision, as well as being a licensed S.C. Residential Builder. He believes the best part of being involved in homebuilding is making a living while helping other people achieve lifelong dreams. Gary spends personal time with his two daughters and is also an avid outdoorsman.
Harold Farmer – Sales Associate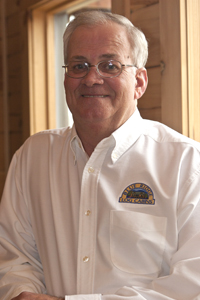 Joining the Blue Ridge family in 2000, Harold is one of Blue Ridge Log Cabins' longstanding team members. Along with his experience with Blue Ridge Log Cabins, Harold is a 32-year veteran at the senior management level in the textile industry; he has seen and experienced, first-hand, the changes in the Southeast's economic and industrial base, and the vast growth of Blue Ridge Log Cabins over the past decade. He has sold an excess of 175 homes since he joined the Blue Ridge team. He and his wife, Judy, have four children and nine grandchildren.
Robert Thompson – Sales Associate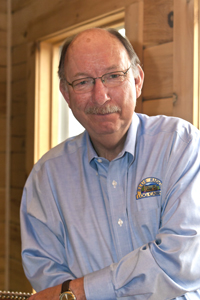 Robert is very excited to be working at Blue Ridge, for many reasons, one being the quality of log homes that Blue Ridge build. "Being in the log home industry for over 30 years, I am amazed at how far advanced Blue Ridge is over other log companies. They are the way of the future" Robert commented. Another obvious advantage is the cost. "You know the cost before you ever start building. Blue Ridge actually is responsible for the construction of the home. To me, another big advantage to our buyers is our Blue Ridge homes never gets wet inside, unlike traditional construction of a log or stick framed home. When Blue Ridge installs a home, it is in the dry within the day. Then the crews arrive to do all the final trim work. Our clients love our process because we have made building a log home a joy."
Robert is originally from Tryon, NC and enjoys working for a locally owned company. He and his wife, Gail, live in Spartanburg and are very pleased to be back in the area.
Sam Reynolds – Sales Associate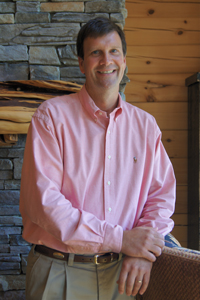 With over 25 years of sales experience there is a philosophy I believe in and that is top priority be given to quality and service. From the moment I walked into Blue Ridge Log Cabins I knew it was the career for me. The quality that goes into each log cabin makes it that much easier for me to give my clients the service they expect and deserve.
I have lived in Spartanburg SC, with my wife Cheryl, since 1993. We have three daughters, Samantha, Hunter, and Mary Margaret. On my days off I enjoy exercising, working in the yard, and helping out at Habitat for Humanity and pulling for the Gamecocks.
Tom Angermeier – Sales Associate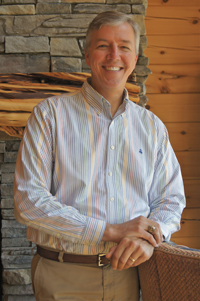 After more than 20 years with The Walt Disney Company, Tom knows a few things about making dreams come true. With a passion for customer service that is matched only by his enthusiasm for log homes built the Blue Ridge way, Tom is eager to help clients fulfill their vision—on time and on budget—by creating beautiful log homes where generations can gather to celebrate life's best moments, and create cherished lifetime memories.
Tom and his wife, Paula, live in Greenville with their three children. Active in his son's Boy Scout troop, Tom also enjoys serving at his church. He spends his spare time gardening, woodworking, and making plans for his own log home.
Ashley Vaughn – Sales Coordinator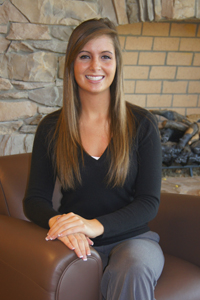 Ashley comes to Blue Ridge Log Cabins with a background in customer service and real estate. She is a licensed Real Estate agent and is currently pursuing an Associates degree in Administrative Office Technology. Ashley enjoys helping people which makes her a valuable addition to our family. She enjoys spending her free time with her family and two dogs.
Wayne Roberts – Builder /Developer Manager
A career of almost four decades in the building/developing business makes Wayne a significantly valuable team member with a perspective, insight and first hand knowledge of every facet of the building and home buying process. Since joining the Blue Ridge family in 2002, he continues to serve clients with seasoned perspective. He has interacted with some of the largest land developers in the Southeast. He and his wife, Sandy, live in a Blue Ridge Log Cabin and enjoy spending time with their five children and 12 grandchildren.
Freddie Jones – Builder/Developer team member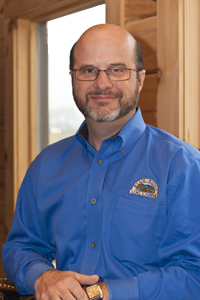 Freddie's two decades of System Built Industry experience are a significant part of the Blue Ridge Log Cabins sales team's success. Freddie joined the Blue Ridge family in 2007 and currently fills a significant role for the organization as a Field Representative to train Sales Associates in builder training. Freddie leads our in house educational seminars for potential customers. He and his wife have two children, and are involved with the Juvenile Diabetes Research Foundation. Freddie is also a competitive golfer.
MARKETING
Sarah Smith – Marketing Coordinator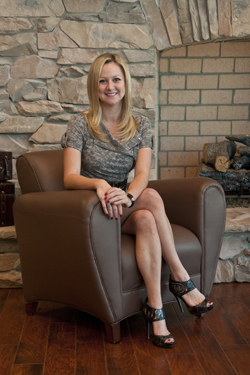 Being passionate for the log home industry must be genetic. Although Sarah just became a part of the Blue Ridge team in 2010 as the company's Marketing Coordinator, the industry has impacted her life for over 10 years. The daughter of Blue Ridge's President and CEO, Chip Smith, Sarah was immersed with knowledge of the business at an early age.
Born and raised in Upstate South Carolina, Sarah is a graduate of Johnson & Wales University, Charlotte Campus, with a degree in Marketing and a Concentration in Fashion Product Development. Sarah's innovative thinking, energy and creativity for the log home industry have proved to be an asset for BRLC's marketing and communications department.
CONSTRUCTION
Bob Brodeur – Site Supervisor
Bob's eye for detail and ensuring that every home is built on the best foundation is a critical part of every Blue Ridge Log Cabin's success. As a Site Supervisor, Bob makes sure that your site is set up properly before the building process begins. Prior to joining the Blue Ridge team in 2006, he worked in the construction of new homes and remodeling. Bob was raised in Connecticut and then spent time in Florida before relocating to North Carolina. He enjoys riding Harleys and racing classic cars.
Mike Poteat – Site Supervisor
With over 24 years working in the systems build industry, Mike is one of the most experienced men in the field. Before joining the Blue Ridge Log Cabins team he was the Sales and Marketing Manager for another building company and says that his time working in sales, scheduling and in the field on sets has allowed him to be involved with our customers through the entire process – from start to finish. Mike, his wife Marie and their daughter Mary live in Rutherford County, North Carolina and when he is not out on the job site he is typically found out on the golf course. Mike's goal "To make sure every customer achieves total satisfaction with their Blue Ridge Log Cabin home."
Bo Hodge – Service Technician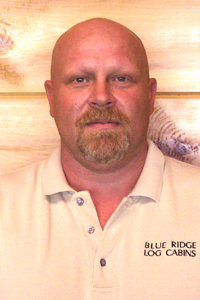 If you need any type of service, Bo is the man for the job! Bo joined the Blue Ridge Log Cabins family in 2004. He brings his expertise of over 20 years in the Log Home Industry, including nine years in housing industries and four years in the service field. Bo is committed to doing the best job possible for each and every customer. Bo and his wife, Millie, have three daughters and seven grandchildren. In his spare time, Bo enjoys woodworking, fishing, hunting and roller skating.
Mills Smith – Service Assistant
A graduate from Wofford with an English degree, Mills is constantly pursuing his two passions; learning all the in's and out's of the log cabin industry and writing. Joining the team in 2010, Mills spends his days with the service team assisting customers needs and making sure our BRLC customers stay happy. His degree in English and love for writing has also proved to make Mills a valuable asset to the Blue Ridge Marketing team. Mills has turned into our designated blogger, letting followers get an inside look on life on the road with the BRLC team.
FINANCE
Wanda Wilson – Executive Administrative Assistant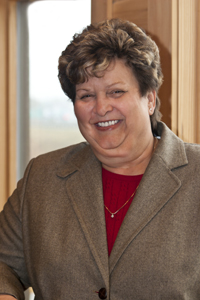 Wanda began her career with Blue Ridge Log Cabins with a card table and a straight chair when Mr. Taylor first opened the doors in 1997. Wanda keeps everyone on task at Blue Ridge, with a plethora of responsibilities. During her career she has assumed numerous job responsibilities at Blue Ridge from scheduling appointments to preparing monthly and year-end financial statements. When Wanda has a free moment, she enjoys spending time with her husband Pat, their three children and four grandchildren. She also owns an exquisite collection of rare baby dolls.
Marlene Goode – Controller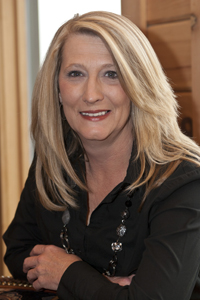 Marlene joined the Blue Ridge family in 2009 and has held a number of different positions within our ever-expanding team. In early 2011, Marlene became our Controller and brings with her not only an extensive background in Accounting, but also the invaluable experience gained from serving Blue Ridge customers in so many different capacities. She is a great addition to our team with her natural ability to work with people and her enthusiasm for exceptional customer service. In her free time, Marlene enjoys traveling, reading, and spending quality time with her two children and grandchildren.
Don Schlutow – Purchasing Agent
With over 17 years of experience in the housing industry, Don's attention to detail and value has made him a tremendous asset in the purchasing process. As purchasing manager, he consults with our team and vendors to ensure that he selects only the best material. In his spare time, he enjoys woodworking and cabin remodeling. Don has six children and four grandchildren.
MANUFACTURING
Doug Terrell – Vice President of Manufacturing
Doug is one of the longest tenured team members with Blue Ridge Log Cabins. With almost a decade of time spent as part of the team, his talents provide the experience necessary to be chief architect on Blue Ridge Log Cabins' two state-of-the-art manufacturing facilities. He is an inspirational leader within the manufacturing division.
Doug's knowledge of construction and manufacturing has given him a unique blend of insight into the manufacturing process. His previous experience includes managing a plastics company, as well as eight years at a modular home company. Doug is married and has four children. He enjoys playing golf, traveling and has a passion for outreach work with his church. Doug helped build an outdoor classroom for an elementary school in Greenville where 90% of the children come from low-income families.
Carol Pritchard – Human Resource Manager
With an Associate Business Administration degree from ICC (Rutherford, North Carolina), Carol has been the HR Manager at Blue Ridge since 2001. Prior to joining the team, she spent 15 years in the textile industry. She and her husband live in Mill Spring, NC and have three children and three grand children. In her spare time she enjoys bowling, being outdoors and serving as an active member of their church family.
ENGINEERING
Jason Hunsinger - Engineering Manager
After spending eight years as a draftsman in a major housing company, Jason's next steps in his career landed him the position of Engineering Manager with the Blue Ridge Log Cabins team in 2005. His ability to transition from construction to engineering has allowed him to communicate effectively with government agencies in over 27 states. Jason was instrumental in designing new cutting edge manufacturing processes in the new plant. Jason is married with one son. He is a very active member in his church and enjoys working out.
Wesley Lawson – Lead Product Engineer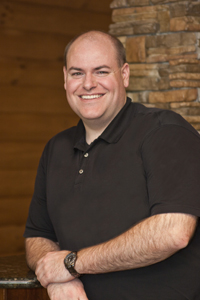 Wesley started his career on the design and engineering end of the home building industry in 1996. His talents in graphic design and marketing have been a great asset to Blue Ridge Log Cabins. Wesley loves to spend time with his wife, Kim, and two sons, Cole and Cooper. He also enjoys learning new computer programs.
Dewayne Mayberry – Product Engineer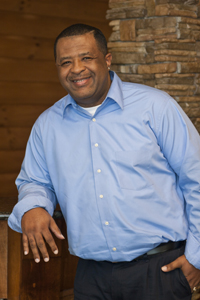 After years of considering the possibility of a career in the architectural industry, Dewayne finally decided to take the steps necessary to fulfill his career dreams. He joined the Blue Ridge Log Cabins family in 2004 and quickly became an accomplished designer, gaining expertise in the intricacies of the building process. A devoted family man, Dewayne has three daughters and enjoys working out.
Wesley Scruggs – Product Engineer

Wesley started in the home building industry in 2001. After starting out in the framing department he quickly moved into engineering and began his designing career. Wesley joined the Blue Ridge family in 2010 as a site supervisor. He gained valuable knowledge from the field which he now brings along with his past designing experience to the engineering department. Some of Wesley's hobbies are working out and bowling. Wesley and his wife are preparing for their first baby.
Wesley attended Western Carolina University and received a B.S. in Manufacturing Engineering Technology. He is currently pursuing a Masters in Construction Management.
QUALITY CONTROL
Carolyn Moore – Quality Control and Safety Manager
Carolyn has been with Blue Ridge since 2004, but she has almost two decades of leadership experience in the industry, 12 of which were in quality control and purchasing management. As one of the most respected quality control managers in the Southeast, she brings a great deal of expertise to our team, dealing primarily with state codes and overseeing two inspectors. She also coordinates Blue Ridge Log Cabins Safety programs. A certified Green Professional and a Florida native, Carolyn now lives in North Carolina with her husband and their five children. She has a passion for animals and loves to go boating.
Kevin Laughter – Quality Control
Kevin joined Blue Ridge in 2006 and with 12 years of experience in the modular home industry, he is a respected leader in the Blue Ridge Log Cabins quality control department. An avid golfer, Kevin's passion for his faith and his family are evident every day. When asked why he works at Blue Ridge, his commitment to the Blue Ridge vision comes through in his response: "How often can you help somebody build their dream?"
Angie Crawford – Quality Control
Being part of the Blue Ridge Log Cabins family is truly a family affair for Angie. Three of her six children work at Blue Ridge Log Cabins. She joined the Quality Control team in 2006 and brought eight years of experience in the home building industry. How passionate is she about her calling to a career at Blue Ridge Log Cabins? She travels 45 miles to work everyday. The wife of a pastor, Angie's life plate is always full; if she finds free time on the weekends, she enjoys playing softball with her children.
James Nolan – Framing Supervisor
After six years as a supervisor in the home building industry, James became the framing supervisor for Blue Ridge Log Cabins in 2005. He has been married to his wife Renee for 19 years, and they have two sons. When he has free time, James enjoys his passion for hot rods.
Rick McGuinn – Electrical Supervisor
Rick brings almost three decades of significant experience as a licensed electrician to Blue Ridge Log Cabins. Rick oversees the electrical, plumbing and final finish departments. A team member since 2006, he has three children and enjoys fishing, farming and gardening.
Lora Shippam – Final Finish Supervisor
Robert McNaughton – Maintenance Supervisor

Robert McNaughton has been in maintenance for over 20 years. He loves working for Blue Ridge and is over maintenance on plant systems and transportation. Robert has education in welding, electrical, heating and air, and autorepair. He enjoys spending time at home.